Meet Our Agents & Staff
Agents and Company Staff of Hierarch Real Estate & Investments, Inc. are ready to help you reach your real estate goals by making your needs their number one priority. We recognize that you have a choice when it comes to working with a real estate firm, so we don't take our dedication to our clients lightly.

Our company looks forward to earning your trust by assisting you with valuable guidance and expertise to make the right decisions when conducting real estate or business transactions.
Our combined experience and knowledge in the commercial, residential real estate and business industries is geared towards increasing the potential for our clients to experience transactions that are not only memorably successful, but profitable as well! It is our uncompromising dedication to our clients that separates us from our peers in the industry.
Lynard P. Grepo
President / Broker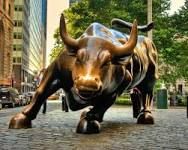 Lynard P. Grepo is the Founder and CEO of The Hierarch Real Estate & Investments, Inc. He has over 30 years cumulative experience in Commercial and Residential Real Estate, Business Consulting, Operations, Investments a...
Read More